Patients Deserve Better. We Can Help Make It Right.
Call Our Boca Raton Medical Malpractice Lawyers Today!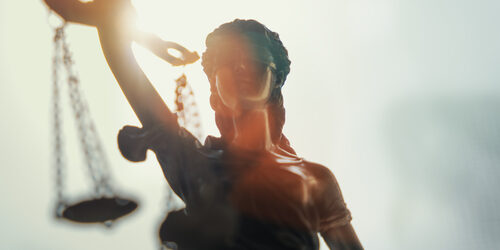 Judge Dismisses Decapitation Case Despite $20 Million Settlement
A judge has dismissed criminal charges in Kansas related to the death of a 10-year-old boy on an almost 170-foot-tall waterslide. State attorneys brought criminal charges against parties tied to the waterpark where the incident occurred, citing recklessness.
The slide in question opened at Schlitterbahn Waterpark in Kansas City in 2014, and was advertised as the tallest waterslide in the world. Riders would travel down the slide on a raft, barreling over a crest and into a runoff pool. The rafts would sometimes lift off the ground momentarily, and the slide used netting secured by metal poles to keep riders in the chute. Several riders had already been hurt by these poles by August 2016, when 10-year-old Caleb Schwab's raft flew over the crest, tossing the boy towards the netting and decapitating him on a pole.
Judge Robert Burns of Wyandotte County stated there was "illegal evidence that should not have been presented to the grand jury" in the criminal case resulting from Caleb's death, questioning expert testimony presented to the jurors. However, despite the judge's dismissal, the Schwab family received a settlement close to $20 million from the waterpark in 2017. "It's an accident, but there is an accounting because someone was negligent," stated Caleb's father, former Republican state senator and recently elected Kansas secretary of state, Scott Schwab, speaking to Good Morning America.
Two sisters who sustained facial injuries and fractures also received an undisclosed settlement from Schlitterbahn. A court ruled last year that the slide on which the event occurred should be demolished.
Criminal indictments against the waterpark and associates were handed down in 2018. Jeffrey W. Henry, co-owner of Schlitterbahn Waterparks and Resorts, John T. Schooley, who designed the faulty slide, Tyler Austin Miles, Schlitterbahn's former operations director, as well as Henry & Sons Construction Company and KC Waterpark Management were all defendants. Prosecutors accused these parties of reckless behavior in the design and construction of the slide Caleb died on, in addition to leveling charges of aggravated child endangerment and second-decree murder.
Kansas attorney general, Derek Schmidt, released a statement following Judge Robert Burns' decision, indicating the state would consider the possibility of seeking criminal charges again. "We are obviously disappointed and respectfully disagree with the court's decision," the statement read, going on to say that prosecutors plan to, "take a fresh look at the evidence and applicable law in this tragic and troubling case to determine the best course forward."
Fighting Criminal Negligence, Fighting for Justice
At Somera & Silva, LLP, our Boca Raton wrongful death attorneys believe criminal negligence like what happened to Caleb Schawb should never go unpunished. While persecutors' case may have been tossed out, Caleb's tragic death is proof that it is up to the civil courts to achieve justice where the criminal courts cannot. Our firm has secured tens of millions of dollars for clients, and promises to always fight for the rights of the injured and their loved ones, taking every case as far as it can go. Because we put clients above all else, we operate on a contingency fee basis, which means you don't pay unless we are successful. Contact Somera & Silva, LLP today, and hire a lawyer that will never stop advocating for you.
Call (561) 981-8881 now to schedule a free consultation, or contact us online. We are available to answer questions 24/7.