Patients Deserve Better. We Can Help Make It Right.
Call Our Boca Raton Medical Malpractice Lawyers Today!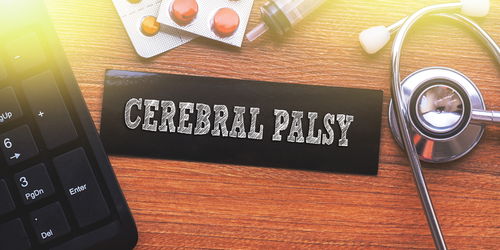 What Causes Cerebral Palsy?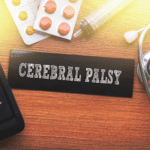 Cerebral palsy is a birth injury that is caused before, during, or immediately after birth while a baby's brain is still in the developmental phase. The severity of cerebral palsy and the symptoms a child suffers will depend on the nature of the injury and where the damage occurred on the brain. As such, no two cases of cerebral palsy are exactly alike. If you child has cerebral palsy, you might be wondering how he or she developed this condition. This condition, which cannot be cured, tends to arise as a result of medical negligence.
Was My Child's Condition the Result of Medical Malpractice?
Medical negligence occurs when a healthcare provider fails to follow proper medical procedures as they are defined by the medical standard of care. Unfortunately, in many cases, cerebral palsy is caused by medical malpractice. Some of the most examples of this include:
A delay in the delivery of the infant, leading to oxygen deprivation.
Failure to diagnose or misdiagnosis of infections or other medical issues that could affect the baby.
Failure to correctly use delivery assistance tools, such as forceps or a vacuum extraction tool.
Failure to identify umbilical cord issues, such as a prolapsed umbilical cord.
Failure to properly monitor fetal or maternal distress.
What Are the Symptoms of Cerebral Palsy?
Cerebral palsy is a disorder that affects muscle tone, posture, and movement. The effects of this condition can vary greatly depending on how serious the damage is. Below is a list of some of the most common symptoms that are associated with this condition:
Variations in muscle tone, including stiffness or floppiness
Lack of muscle coordination, also known as ataxia
Tremors or involuntary movements
Slow and writhing movements
Delays in reaching motor skills milestones, including pushing up on one's arms, sitting up alone, or crawling
Favoring one side of the body or only being able to effectively use one side of the body
Excessive issues with drooling or swallowing
Difficulties with eating or sucking
Trouble walking, a crouched gait, a wide gait, or an asymmetrical gait
Delays in speech development or problems with speaking
Difficulty with precise motions, such as picking up objects
Seizures
Exaggerated reflexes
Additionally, when an infant suffers from cerebral palsy, he or she might also experience brain abnormalities that could lead to other symptoms and neurological issues, such as difficulty with vision and hearing, intellectual disabilities, abnormal touch or pain perceptions, urinary incontinence, mental health conditions, and oral diseases.
If you suspect your child is suffering from cerebral palsy, take him or her to a doctor immediately to receive a diagnosis. Although this condition cannot be cured, the symptoms can be managed with proper treatment, which can include a number of health professionals, such as a psychiatrist, speech pathologist, physical therapist, and more. Medication might also be used to manage pain, treat depression, relax the muscles, and to address digestive problems.
Skilled Birth Injury Attorneys in Boca Raton
If you suspect your child developed cerebral palsy as a result of a negligent medical professional's actions, you have the right to pursue fair and just compensation that will cover your child's medical bills, both present and future. At Somera & Silva, LLP in Boca Raton, our skilled and compassionate team of birth injury attorneys is dedicated to fighting on behalf of those who have been wrongfully injured and will do what is necessary to ensure the responsible parties are held accountable for their actions.
We understand that this is a difficult time for you, which is why we work on a contingency fee basis. This means that you will not owe us any legal fees unless we can win your case.
Get started on your birth injury case today and contact our law firm at (561) 981-8881 to schedule a free initial case evaluation.