Patients Deserve Better. We Can Help Make It Right.
Call Our Boca Raton Medical Malpractice Lawyers Today!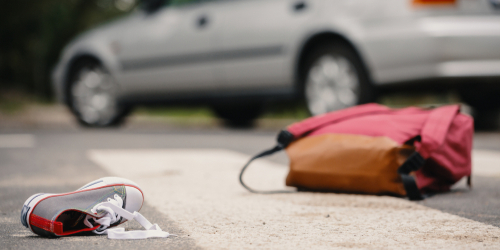 Pedestrian Deaths in the U.S. Reach the Highest Numbers Since the '90s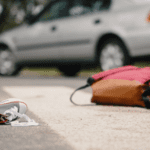 In 2018, the number of pedestrians killed in accidents was the highest it's been in 28 years. According to a report from the Governors Highway Safety Association, the increase in pedestrian deaths is likely due to distracted drivers and walkers, alcohol and drug impairment, and an increasing amount of SUVs on the road.
Data from 2018 shows that 6,227 pedestrians were killed, a 4% increase than what was reported in 2017, and a 35% increase than the statistics from 2008. Since more people are distracted by their cell phones while they walk to work and other places, fatal pedestrian accidents have been on the rise. The Governors Highway Safety Association also says that the popularity of SUVs and light trucks among Americans has caused more pedestrian deaths because these types of vehicles tend to hit people in the head and upper torso, which can result in catastrophic injuries.
According to Richard Retting, a consultant and former top traffic safety official who authored the report, "At the same impact speed, a pedestrian is much more likely to die in an SUV crash than in a car crash. Even at 20 or 25 miles per hour, being hit by an SUV, the chance of fatal injuries increases significantly."
From 2013 to 2017, pedestrian deaths caused by SUVs increased by 50%. The study also found that passenger-car-related deaths increased by 30% during the same period of time. However, the number of pedestrians killed by passenger cars last year was higher at 2,279, while SUVs accounted for 1,097 pedestrian deaths.
Before 2009, pedestrian deaths were on the decline. Retting notes that smartphone sales and data use began to spike in the U.S. that same year. "Cellphone use is one of the few metrics I can find that shows a consistent change, a large scale change, year after year," said Retting.
The study also found that 50% of fatal crashes involved a driver or pedestrian impaired by alcohol. The report states that most pedestrian deaths occur on local roads at night, usually away from intersections. Pedestrians killed at night increased by 45% between 2008 and 2017.
The report calls for the following things to increase pedestrian safety:
Evaluation of pedestrian crossing patterns by municipal governments
Safer road crossings
Installing more crosswalks and lights away from intersections
Law enforcement and safety education campaigns
Personal Injury Lawyers in Boca Raton
Have you or a loved one suffered serious injuries in a pedestrian accident? Do you need help taking legal action to recover compensation for your accident damages? At Somera & Silva, LLP, our team of legal professionals is committed to serving clients throughout the state of Florida, and we are prepared to put our extensive resources to work for you today. Contact our law firm as soon as possible so we can discuss the details of your case and get started building a strong legal strategy.
Call (561) 981-8881 24/7 to schedule your free consultation with our team of personal injury attorneys in Boca Raton.