Patients Deserve Better. We Can Help Make It Right.
Call Our Boca Raton Medical Malpractice Lawyers Today!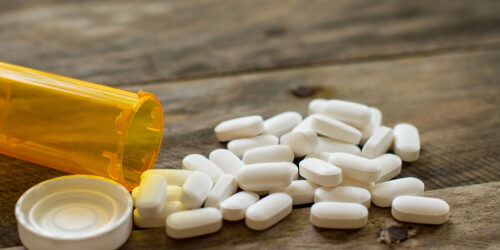 Opioid Trial in Oklahoma Continues, Seeks to Hold Big Pharma Accountable for Opioid Epidemic
The ongoing opioid epidemic is estimated to claim more than 30 lives across the country each day as people accidentally overdose on painkillers, gained primarily through prescriptions. Health industry experts and organizations widely agree that Big Pharma played a significant role in the growth of the epidemic by telling medical providers that their opioids were safe and non-addictive, despite knowing otherwise. Can Big Pharma actually be held accountable for all the widespread physical, emotional, and financial harm caused by the opioid epidemic, though?
A historic trial in Oklahoma may find the answer. Backed by Oklahoma Attorney General Mike Hunter, the trial accuses major pharmaceutical companies of deceitful business practices to sell their opioid drugs and convince people that they were safe to use regularly. Johnson & Johnson and Janssen were underlined as two of the biggest alleged offenders.
Being the first jury trial to address the issue in this manner, the Oklahoma trial's outcome is critical. If the plaintiff's prevail and Big Pharma is seen as liable for the damages caused to the state, then other states, trials, class actions, etc. could follow suit, using the trial as a legal guide to seek similar compensation. It is expected that another 2,000 cases from coast-to-coast are awaiting to be greenlit and taken to court. Each would be strengthened by a plaintiff win in the Oklahoma opioid crisis trial.
To put the matter into perspective, A.G. Mike Hunter told the court during the first day of the trial that more than 4,650 Oklahoma residents died between 2007 and 2017 due to unintentional opioid overdoses. Not only do each of those deaths cause immense grief for loved ones, but it also damages the state's economy overall. Emergency medical services and hospitalization costs can drain funds fueled through taxpayer programs, and businesses suffer from the loss of talented employees.
You can learn more about the Oklahoma trial and the ongoing opioid crisis by clicking here and reading a full article from CNN. Somera & Silva, LLP and our team of Boca Raton opioid crisis attorneys are currently hearing from people throughout Florida who have been impacted by the opioid epidemic. It may be possible to join or create a plaintiff class to pursue justice, closure, and compensation for all the harm prescription opioids have caused.
Call us at (561) 981-8881 to learn more about our legal services and your options during this trying time.