Patients Deserve Better. We Can Help Make It Right.
Call Our Boca Raton Medical Malpractice Lawyers Today!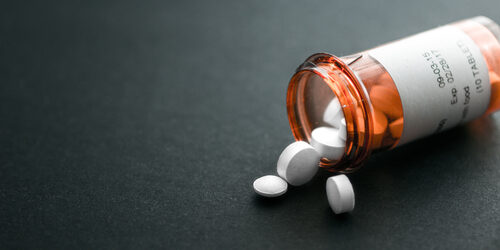 Johnson & Johnson Pays

$572 Million for Igniting Opioid Epidemic
Some patients enter a medical institution to be treated for pain and/or other ailments and leave with a debilitating addiction. Opioids are extremely addictive painkillers, to which patients can develop a dependency within five days of prescription use. A landmark decision against Johnson & Johnson has revealed that the corporate giant knew about these risks and sold the drug anyway. Even worse, Johnson & Johnson was found to have "engaged in false, deceptive and misleading marketing" that oversold the benefits of opioids while downplaying the risks.
In Oklahoma alone, the opioid crisis has claimed the lives of more than 6,000 people. During the recent trial, a local judge affirmed that Johnson & Johnson helped ignite and fuel the state's epidemic. Nationwide, opioid addiction and overdose end the lives of more than 130 people a day, and over 47,000 people a year. This case is groundbreaking because it introduces the possibility of other states and independent parties holding drug manufacturers accountable for the opioid epidemic.
What Did J&J Do Wrong?
Johnson & Johnson marketed the opioid painkillers Duragesic and Nucynta and manufactured raw ingredients for opioids. These ingredients were sold to other companies, like Purdue, the manufacturer of Oxycontin. While Johnson & Johnson knew the risks of opioid addiction as early as 1990, they aggressively marketed to doctors, claiming the risk was 2.6% or less when the drugs were prescribed by a doctor. When doctors prescribed a high number of opioids, the company targeted them as "key customers." While Johnson & Johnson was getting rich off a "magic pill," an estimated 400,000 people lost their lives to opioid addiction (between 1999 and 2017).
Ultimately, District Judge Thad Balkman found that Johnson & Johnson "Caused an opioid crisis that's evidenced by increased rates of addiction, overdose deaths," and newborn exposure and withdrawal.
What This Case Can do for You
If this case is any indication of future lawsuits, you may soon be able to hold manufacturers liable for any addictive or fatal experiences you might have had with opioids. That being said, the dangers of opioid addiction are now widely known, and the opioid epidemic has been considered a public health emergency since 2017. Because of the known danger, medical professionals should be following CDC guidelines anytime they prescribe opioid painkillers to a patient.
If you were harmed by the inappropriate prescription of opioids or other drugs, you likely have a medical malpractice case.
To find out for sure, schedule a free consultation with Somera & Silva, LLP today. We are available 24/7 to answer any questions you may have. Call us at (561) 981-8881.