Patients Deserve Better. We Can Help Make It Right.
Call Our Boca Raton Medical Malpractice Lawyers Today!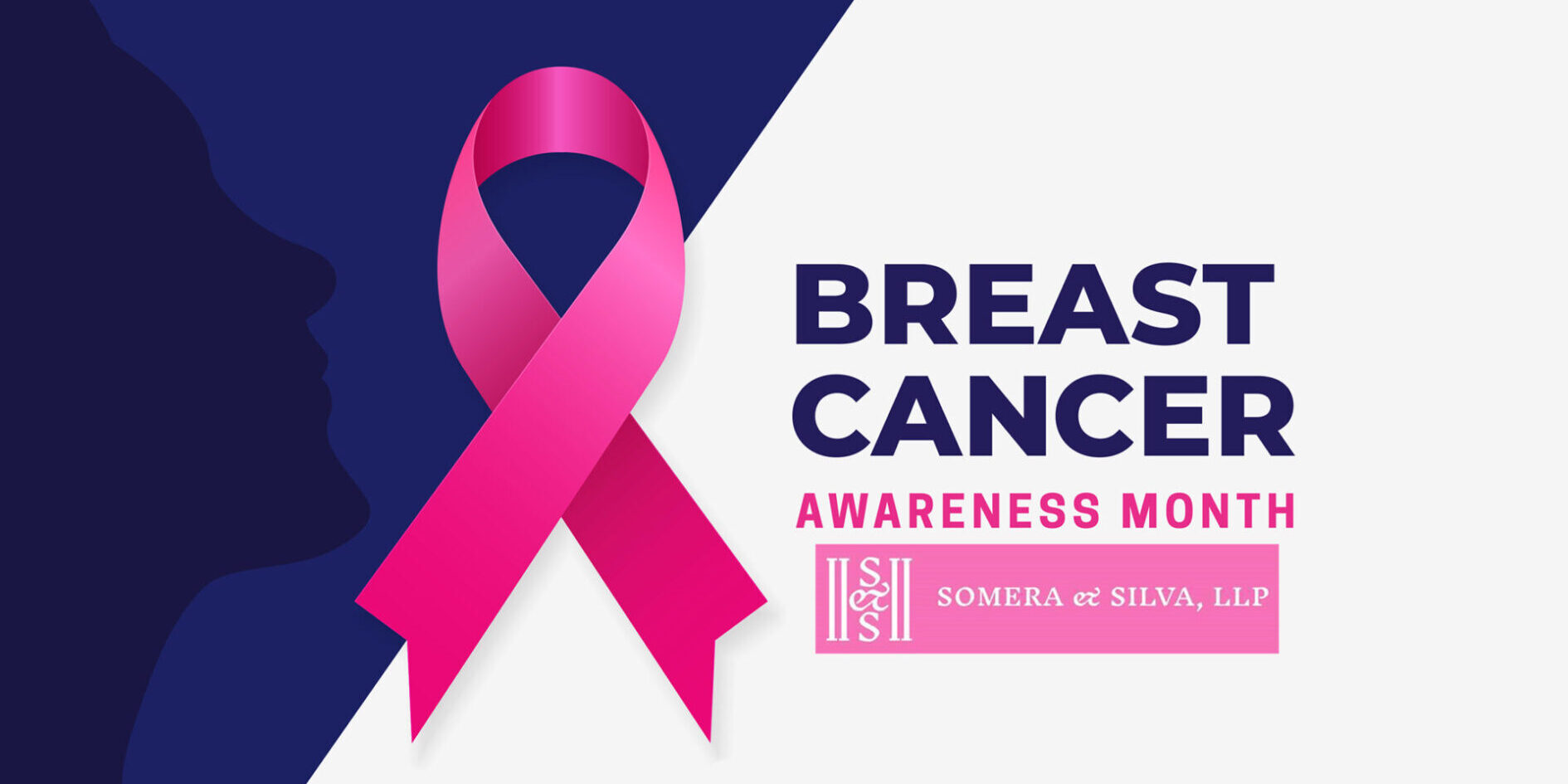 Breast Cancer Awareness Month
The legal team at Somera & Silva, LLP joins others across America to participate in Breast Cancer Awareness Month, the annual campaign that educates the public and helps those affected by the disease. Throughout the month of October, Somera & Silva, LLP will join other businesses and breast cancer charities to raise funds for breast cancer research, prevention, diagnosis, treatment, and care.
Knowledge is power in the fight to beat breast cancer, which is why it is important for the millions of people across the United States wearing pink this month to take the time to have conversations and share their knowledge about breast cancer prevention.
FAQ: Breast Cancer
Here are a few answers to some common questions about breast cancer:
Question: What is breast cancer?
A: Breast cancer is a malignant tumor that starts in the cells that line the ducts and/or lobes of the breast. Breast cancer is not a single type of disease, instead, it is several diseases that have many different symptoms.
Question: When should I begin screening for breast cancer?
A: According to the American Cancer Society, women should schedule early-detection screenings for breast cancer as follows:
Optional mammograms starting at age 40
Annual mammograms for women between the ages of 45 and 54
Women 55 and older should get mammograms every two years
Question: Is there a specific type of doctor I need to see if I think I have breast cancer?
A: You should talk to your primary care physician or OB/GYN if you think you have breast cancer.
Call Us Today
At Somera & Silva, LLP, we are committed to giving back to our community, which is why we support important causes like Breast Cancer Awareness. To speak to an attorney at our law firm, give us a call today at (561) 981-8881 to schedule a consultation.